Sales Rep Report:

2023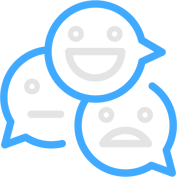 Your sales reps are out there sharing your products, supporting retailers, and working hard to make great seasons even better. Whether it's remote or in person, these are the people that create the connections your brand needs to thrive.
But, what challenges do they face? Is their technology fully supporting their efforts? Is it holding them back? What are they hearing from retailers? Do they have everything they need to be successful?
We asked the key questions to get honest, powerful insight so that we can share it all with you in this research report.
If brands can better understand the challenges, desires, and needs of their sales reps, they'll all be empowered for even greater success throughout all the selling seasons.
A few of the topics covered in this report are:
What are the largest challenges reps face every year? How effective are their current B2B tools? Key strategies for brands to implement based on the data we gathered.
We asked sales reps:
How did your business change over the last year in order to build stronger relationships with retailers?

"I added
monthly contact campaigns

to keep my brand's name in front of my accounts."
"A lot more
follow up

is required to maintain contact and keep our product on the shelves."
"We had a number of accounts open to getting back in person. It was a
huge factor

in building that relationship for future opportunities."
"I focused on
transparency

with shipping issues, and products that would not be arriving."
After you've read the research, get a demo of Envoy B2B
See how Envoy B2B can help your brand sell your season, digitally enable your reps, and streamline your wholesale channel.